Panama City Child Custody Lawyer
Assisting Clients Through Child Custody Matters in Bay County
Whenever it is possible and in the best interests of the children, the court will attempt to give both parents as much parenting time as possible after a divorce.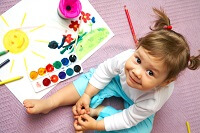 Additionally, a judge will determine which parent will have the decision-making powers over the child or children's lives. Whether the parents share responsibility or one has sole responsibility is dependent upon a variety of different factors.
The overriding concern is to create a parenting plan which provides for the emotional and physical well-being of the children, and our task is to negotiate with your spouse's attorney or to persuade the judge of why they should be with you.
---
How is Custody Determined in Florida?
In Florida, judges tend to favor a shared responsibility or joint custody arrangement. This is most often the arrangement that fosters stability and nurturing relationships. As the well-being of your child is the foremost concern in arranging a parenting plan, the goal is for both parents to be responsible for the child. Together both parents must work to make joint decisions regarding the child's education, medical treatment, and religious upbringing.
We understand that shared parental responsibility may not always be the right answer. Parenting plans take into account what is best for the child's relationships, education, provision, and safety. If, for example, there are issues of domestic violence and substance abuse, then the court may rule in favor of sole parental responsibility for the child's welfare.
If these issues come into play, it can increase the court's decision in granting sole parental responsibility to the other parent. If this does occur, the other parent is still granted visiting rights in which time-sharing is arranged. Depending on the severity of the situation, monitored visitation may be used to protect the child.
Can You Modify Child Custody?
It frequently occurs that the parent who has been awarded child custody decides to move to another city or state, whether for a job offer, to be closer to family, or simply to make a change. If the move will take the children more than 50 miles away and if the other parent has shared custody or rights of visitation, the custodial parent is required by law to either secure the non-custodial parent's written consent or file a Petition to Relocate.
In cases where the relocation is contested, each parent has to convince the judge that it would be in the children's best interests to either remain where they are or to move. Whichever side of the case you are on, our Panama City child custody attorney will prepare an argument and fight for you in court so that you can preserve your role in your children's lives.
Contact Our Child Custody Attorney in Panama City Today
At Seaton Law Offices, P.A., our Panama City child custody lawyer fully understands how important your relationship with your children is to you and is prepared to fight for you on the matter. Child custody is often one of the most highly contentious issues in a divorce, and it frequently causes the affair to drag on into a protracted legal battle. Additionally, our child custody attorneys can help assist with matters involving temporary custody and parenting classes.
We will take action to defend your position in your children's lives while at the same time seeking to settle the matter as quickly as possible and with a minimum of acrimony-it is vital to prevent your divorce from causing the children to experience emotional trauma or even parental alienation.