Panama City Divorce Attorney -
(850) 972-2524
Considering Divorce? You Deserve Compassionate Counsel.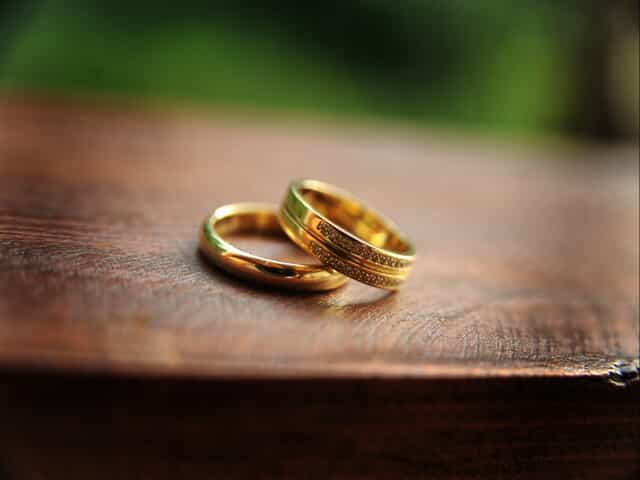 Divorce is a unique area of law in that it requires an approach that is both compassionate and aggressive, particularly if children are involved. The emotional nature of a divorce can complicate the process and cause it to be drawn-out. The longer a divorce process takes, the more stress it can cause your family and the higher the financial cost. This is why it is essential to have a competent lawyer on your side who knows what it takes to reach a resolution as quickly and painlessly as possible.
Receive effective legal counsel: Request your case evaluation today! Call us at (850) 972-2524.
Why Choose The Firm?
Available 24/7
Backed by a track record of success
Attorney Seaton has litigated numerous cases
Extensively experienced lawyer
Highly knowledgeable attorney
Devoted to the rights of clients
At Seaton Law Offices, P.A. our Panama City divorce lawyer has the experience and knowledge that is necessary to guide spouses through the process with minimal strain. We understand that you want to ensure that your interests, assets, and property are protected and that the best interests of any children involved are the highest priority. When you come to our firm, you can be sure that you have a compassionate team in your corner.
How To File For Divorce in Florida
In Florida, the process for filing for divorce is as follows:
One spouse must be a resident of the state for at least six months before filing.
The individual seeking the divorce must file a petition for dissolution of marriage in the county where they reside.
The petition must be served on the other spouse, either personally or through a process server.
If the spouse does not respond, the individual seeking the divorce can file a motion for default.
If the spouse does respond, the couple must attend mediation and try to settle on issues such as property division, alimony, and child custody.
If a settlement cannot be reached, the case will go to trial.
It is important to note that Florida is a no-fault divorce state, meaning a spouse does not need to prove fault (such as infidelity or abuse) to obtain a divorce. The court will only consider the best interests of any minor children involved and any financial issues related to the divorce.
It is highly recommended that both parties seek the advice of an attorney throughout this process, as the divorce laws in Florida can be complex and challenging to navigate without legal guidance. An attorney can help ensure that your rights are protected and that the divorce process goes as smoothly as possible.
How Much is a Divorce in Florida?
The cost of getting a divorce in Florida can vary depending on whether it is an uncontested or contested divorce. A contested divorce means that the spouses do not agree on at least one divorce-related issues (e.g., child custody, child support, alimony and/or property division), while an uncontested divorce means that both parties agree on all issues.
An uncontested divorce costs typically range from $2,000 to less than $5,000, which includes court filing fees, attorney's fees, and other associated expenses. For a contested divorce, the cost can reach up to tens of thousands of dollars.
Regardless of whether you are filing for an uncontested or contested divorce, there are certain costs that are unavoidable and must be taken into consideration. These include court fees, which can range from $400-$500 in Florida; attorney's fees, which can range anywhere from $2,000-$15,000; and other associated expenses such as document preparation fees, mediation fees (if applicable) and any additional services required. Additionally, if children are involved, there may also be a need to pay for parenting classes and/or therapy sessions that could add to the overall cost.
How Can We Help You?
Before you can finalize your divorce, the family law judge will have to approve the arrangements you have made in regards to a parenting plan, equitable distribution of marital assets and similar matters. Situations of this type require well-planned strategy with aggressive litigation to secure a favorable arrangement, while avoiding actions which could escalate the emotional impact on you and your family. Our goal is to protect your interests and fight for a solution that works best for you.
We can provide legal counsel for the following divorce matters:
Take the first step Today!
Divorce can be a highly challenging process, involving complex legal issues and intricate financial questions, in addition to the fact that the proceedings often become emotionally charged. If you want a dedicated legal advocate who will help you make the best decisions for your future and fight to defend your rights, contact the Panama City divorce lawyer at Seaton Law Offices, P.A.